Bauer Supreme 1S Senior Hockey Stick - '17 Model
Bauer Supreme 1S Senior Hockey Stick - '17 Model
---
Product Description
Details
Bringing big changes to an already game changing stick, the Supreme 1S 17" model, is improving on what made its predecessor one of the top sticks on the market. Bauer made its MPK (Maximum Power Kick) more versatile, allowing for maximum energy transfer on shots. Also, by extending the transfer zone, the power that players have come to know on slap shots and one-timers will translate to snap shots. This extension allows players to load shots faster without sacrificing the power they expect from the Supreme line of sticks.
The biggest change for the 17 line comes in the RenewCore Blade. This new design contains a presurized gel core that will always remain in a liquid state. It improves the feel for the puck by absorbing energy every time the puck hits the blade, and transfers energy back to the puck when shooting. The gel also improves the life of the blade. As damage occurs inside the blde, the gel will fill the small cracks to help the blade continue to perform at a top level. For maximum power of your shot the Supreme 1S is the premier stick.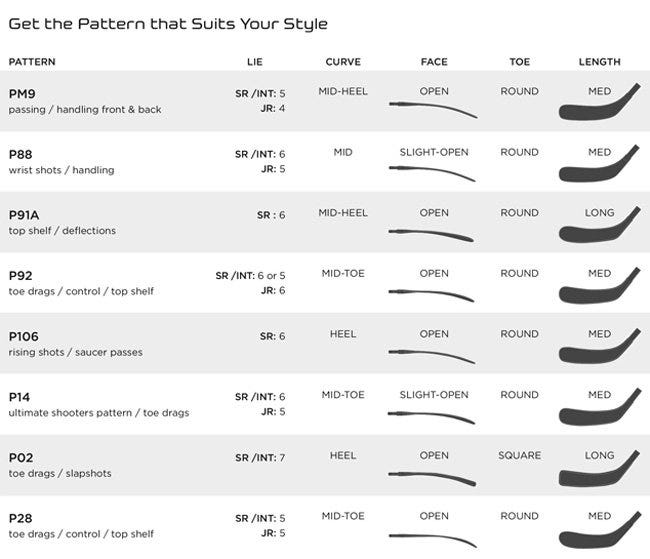 Warranty :
BAUER Hockey, Inc. will provide a one-time replacement of your composite stick/shaft/replacement blade, IF BROKEN DUE TO A MANUFACTURING DEFECT within 30 days from the date of purchase. You must return your stick/shaft/replacement blade to BAUER within 14 days from the date the return was created. You must send, at your expense, the product along with the serial number sticker. Please note that, upon examination of returned stick/shaft/replacement blade, if BAUER Hockey determines that there is a manufacturing defect, they will ship the same or equivalent model stick/shaft/replacement blade to the address you provide. BAUER must have a full mailing address; BAUER cannot ship to P.O. box numbers. Visa, MasterCard or bank statements are not accepted as receipts. Receipts must have the store name and address on them.
The warranty policy does not cover any breakages due to misuse or abuse. This policy does not cover wood sticks/shafts/replacement blades, pro stock sticks, or sticks sold by BAUER Hockey's Team Sales Group. For those products, BAUER will not repair the stick/shaft/replacement blade or refund your money. BAUER will not return ship any broken sticks/shafts/replacement blades.
Find Similar Products by Tag
Find Similar Products by Category
Customers Who Viewed This Product Also Viewed