The primary focus of Warrior's Covert QR Edge Grip Junior Hockey Stick is to get pucks off the blade as quickly as possible. And this stick does just that, thanks to a few key upgrades in design and material.
With this idea in mind, the Covert QR Edge Stick features a new angular edge taper at the bottom third of the shaft that drives flex energy through the hosel, amplifying your shot speed and response. This design goes hand in hand with the Edge Quick-Release technology, which makes it even easier to load up your shots, giving you that much more of an explosive release.
This new taper design and release is accompanied by a super low-kick point, which provides one of the fastest shot releases of any stick on the market. This design is perfect for players who love to take quick snapshots and wristshots.
Warrior went with their True 1 Phantom one-piece construction for this stick, designed to decrease the weight of the stick, but also incorporate better energy transfer. Minimus 1200 Carbon is used in the build of the stick, which is an extremely lightweight and durable material, keeping your stick game ready for longer.
If you are an elite-level player looking for elite performing stick, look no further than the Warrior Covert QR Edge Grip Junior Hockey Stick!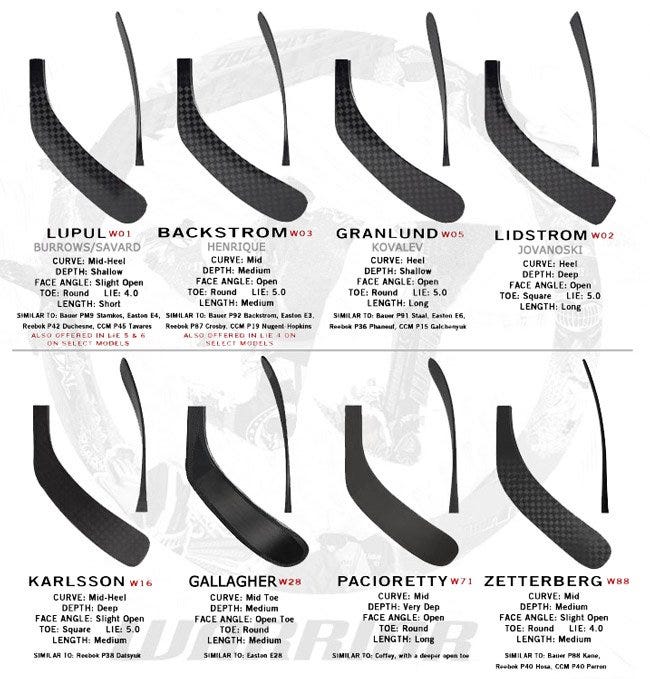 Warrior Hockey will replace any defective composite sticks or shafts, for 30 days after purchase date.
Please read the conditions below for better understanding of our policy:
The product was purchased by an authorized Warrior Hockey dealer
The product is accompanied by receipt (original proof of purchase - no photocopies or hand written receipts will be accepted)
The product broke during normal use as a result of manufacturers defect
The product was not exposed to an open flame and shows no signs of being overheated or altered from an outside source
Warrior Sports will replace the product with the exact product that is defective. If the product is no longer available, we will replace with a grip or non grip stick or upgrade you free of charge
The product was not damaged by contact with a skate, stick, boards, goals, bench, another player, etc.
The product was not a factory second, purchased used, or NHL Pro Stock
The product was not a promotional giveaway, demo stick, or sample product
Small dings and scratches on product may occur during normal use of all products and are not covered under warranty
Warranty restrictions will be determined completely by Warrior Hockey
Warrior, upon receipt and approval of your return, will send a replacement product of the same model. If the style is no longer available, Warrior will replace it with a product of equal or greater value. The ability to upgrade returned products is not offered.